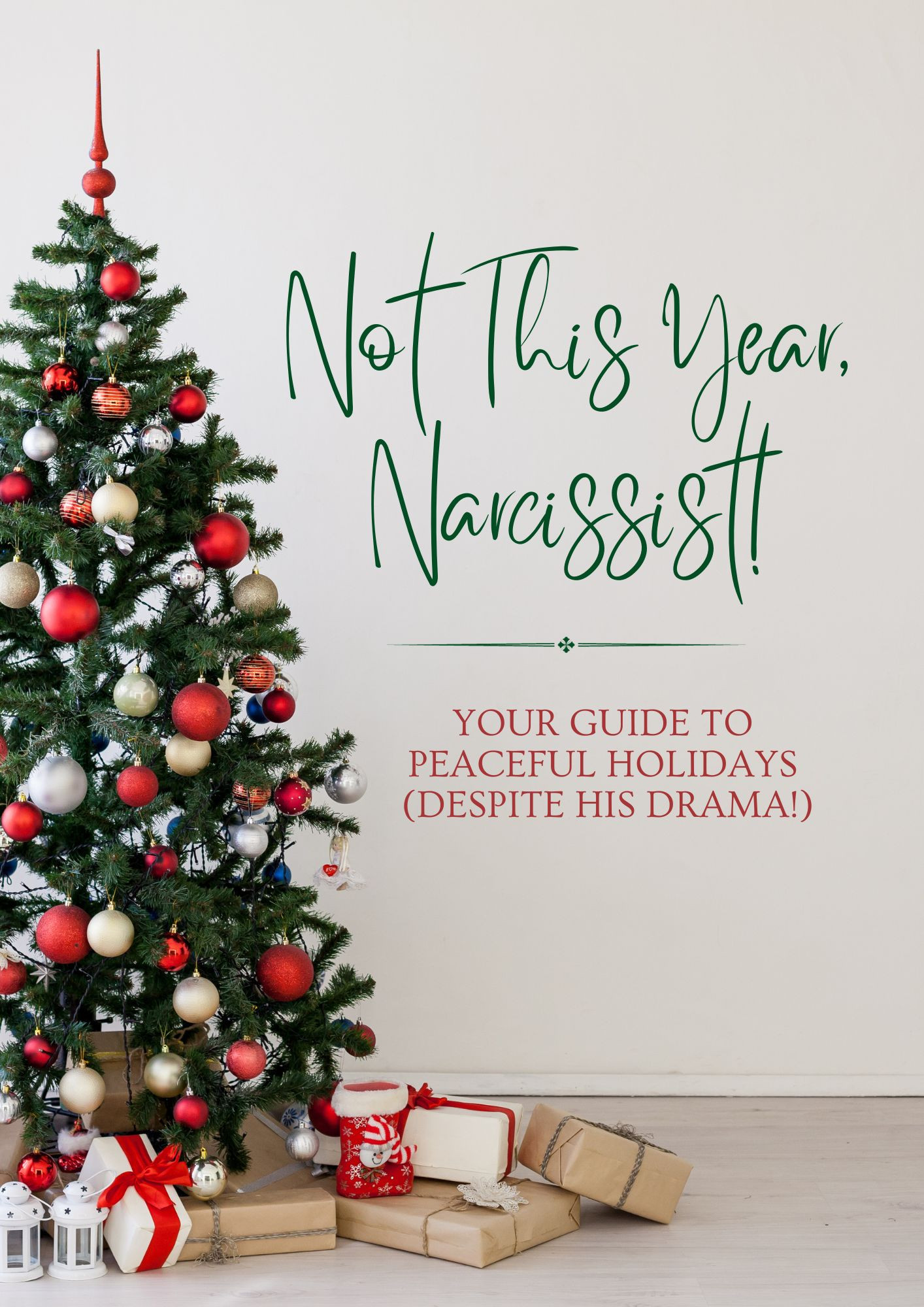 NOT THIS YEAR, NARCISSIST!
This IS the narcissistic abuse survivor's handbook for creating the peaceful holiday you've always wanted to share with your kids!
I WROTE THIS FOR YOU, MAMA!
You need a PLAN and a SOLID STRATEGY in co-parenting with a narcissist everyday of the year... ESPECIALLY during the Holidays!
The guide shows you HOW to handle your drama-loving ex so that you and your kids can have peace making your own memories!
✨Spend the Holidays Separately
✨Make Clear and Solid Plans
✨Show Him Zero Emotions
✨Expect Drama (& how to handle it)
✨Gift Giving Made Easy
✨Design New Traditions
✨Give Canned Responses (2 pages worth!)
✨Safety Plan
_________________________
The narcissist thrives on chaos and drama, always looking for ways to mess things up
—but you don't have to let him!
Start your holiday season with peace instead of chaos.
Just click below to get your copy for only $47!
The PEACE you will experience is PRICELESS!
The guide will be sent to your inbox immediately!