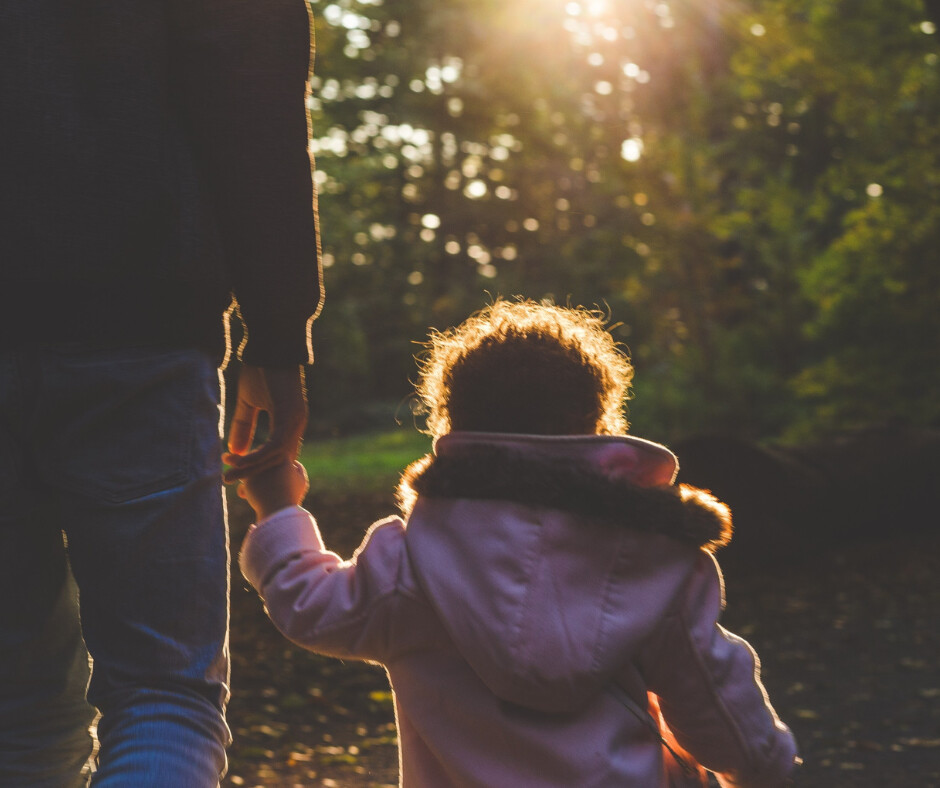 One of the biggest things that propels me and fuels me is to help mommas like you get themselves unstuck, especially in the areas where the ex has you paralyzed.
When sharing custody, how do you feel when the kids are with their dad? AND, more importantly, how are you handling those feelings?
When our kids are with their dad, the kids may be able to call us whenever they want, but some dads will withhold that communication and not allow it. They know that our connection with our kids is 100 million times stronger than their connection with the kids and they get jealous!
And regardless of whether he lets them call you at will, whether he lets them call you once in a while, or whether he doesn't let them call you at all, we tend to have a lot of the same feelings.
Part of that was how I identified myself (as lost),
and part of it was not being sure how to fill my time when I wasn't taking care of my kid.
I used to feel guilty.
I believed this was my season 'to mother', and I wasn't doing it 40% of the time. It felt weird and wrong. I also felt guilty if I went out and had fun with some friends while my kid was with her depressed father who was drinking.
I used to feel sad.
I wanted to be with my daughter and I couldn't. Sharing custody sucks even if you have a healthy co-parenting relationship, let alone something completely toxic and imbalanced.
A lot of us have a Disney dad on our hands. They're spending money on a bigger house, lots of toys, maybe a trampoline or a pool. We don't have those things and we want to be able to give our kids fun things. I remember living in a condo and wishing I could give my daughter a house with a backyard swing, knowing I couldn't at the time.
Like I said, sharing custody with someone toxic sucks. Add to that all the ways the justice system and family court have let you down. All the things he seems to get away with that you (seemingly) cannot. It feels unfair. (and it is!)
These feelings are 100% valid and we all feel them to varying degrees at some point, right? Recognize those feelings and allow yourself to feel them!
But, sister, I'm going to encourage you to get those feelings out.
Tell it to your friend, write it in a journal, say it in a prayer.
Get them out, and feel them as you acknowledge they exist... just don't stay there.
Once they're out in the open, take some sort of action.
Taking action is one of the best things you can do to move away from those feelings. That may seem obvious but I'm not talking about numbing your feelings with mindless activity whether it's food, alcohol, or something else.
What I'm referring to is something like doing a project on the house. Taking a walk or sitting by a river. It doesn't have to be extravagant like getting a massage, although that is a good thing to do.
Maybe you need to catch up on documentation. I get it, you're exhausted and depleted, and documenting might be the last thing you want to do.
But maybe you document so you can get that one thing off your plate and when the kids come back home, you're fully present and can enjoy mothering them.
These suggestions are ways to move your feelings through, and get yourself through those feelings so you don't stay stuck in them.
If you stay there, he wins. Do you want him to win? No way!
Feeling stuck? And while what I wrote sounds like good advice, do you need more help actually doing it? If so, enroll in The Kick Ass Co-Parenting Course. I know you will be helped and blessed with the videos, workbook, and group coaching!
Click on the link below for more info, and to enroll. You'll have immediate access to the course, and group coaching will begin in a few weeks!
---
WANT TO RECEIVE WEEKLY EMAILS FULL OF ENCOURAGEMENT + ADVICE?